Discover your collaborative potential through a questionnaire based on cognitive science.
In its full, 60-question version, this questionnaire analyses your individual collaborative profile and you will receive a full report on your positioning within your work team.
We provide you with a short 20-question version to help you identify your strong points for collaboration.
Answer spontaneously ! And don't worry, individual test results are confidential.
You will receive them immediately by e-mail.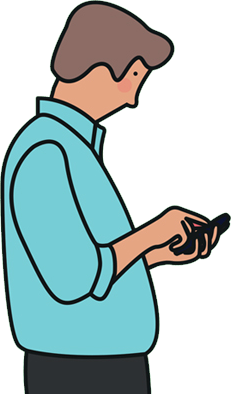 Each individual has potential that can be leveraged and can benefit from his or her character traits in order to feel at home in the group. However, it is still necessary to know them. Are you looking for your place within your team? Do you want to get to know each other better so that you can collaborate better? Thanks to the EFFENCY test, you will be able to identify and evaluate your collaborative potential, trait by trait. You will also have access to practical advice on how to better collaborate within your teams.
In less than ten minutes – the length of the test – we will be able to determine your collaborative profile and give you details and recommendations on each of your character traits. Thanks to these results and our tips, you will know how you position yourself and what your strengths are for teamwork. The results of the test are completely confidential, only you will receive them at the email address provided.
There is no right or wrong answer: it's the dynamic of the team you're part of that matters. This test will outline your qualities as a colleague. You will be able to become aware of your strong points, those you can build on and those you need to develop to be perfectly at ease in a team.