Bring knowledge to your employees
We offer a new way of disseminating knowledge and managing the employee experience through a digital solution. Our offer helps you to strengthen the commitment of some through the experiences of others.
It is no longer the employee who has to adapt, it is the knowledge that follows their needs and their rhythm.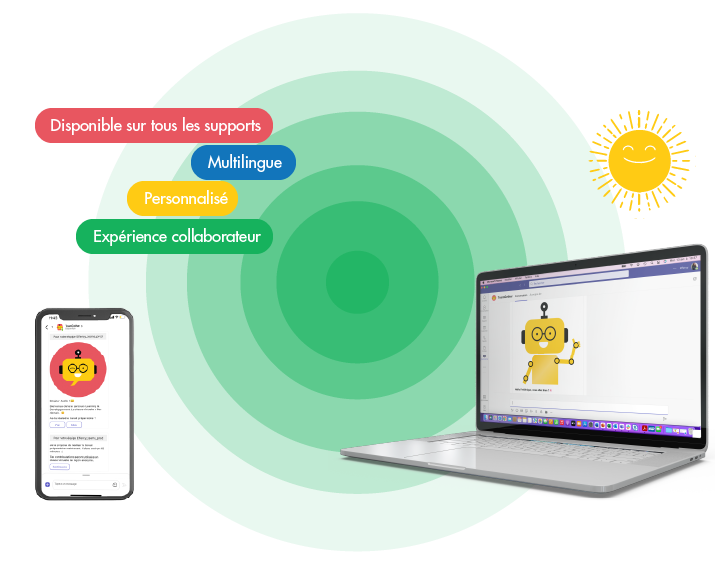 TeamGether, the digital companion
The only support module integrated directly into your daily tools. Interactive, easy to access and fun, the information is served on a platter, via a discussion with your virtual assistant. A 100% personalised employee experience that you can easily manage.

The percentage of employees who reach the end of our interactive learning programmes, which provide them with useful resources to increase their skills.
A wide range of inspirational content to help you create your own pathways.
An easy-to-use platform, with a quick and intuitive learning curve. Managing the employee experience has never been easier!
They have adopted TeamGether
They have confidence in us